CPhI Korea sees 25% growth as domestic pharma economy forecast to become 7th globally by 2020
Government initiatives are driving biosimilars and health foods sectors, with increased international partnerships
CPhI Korea, hosted by UBM EMEA and co-organised with the UBM Korea Corporation and Korean Pharmaceutical Traders Association (KPTA), returns to Seoul on the 23–25 August 2016 for its third year in a row. More than 5000 pharma professionals (up 25% from last year) from 50 countries are expected to attend the three-day event.
The key factors behind the diversification of pharmaceutical opportunities in the country are the rapid expansion of the biosimilar sector and a continued modernisation of the industry. Investments into the sector's development by firms such as Celltrion, along with the Government's capital and regulatory assistance, are predicted to boost the biosimilar market's growth to $1.2bn by 2019, with a global market share of 22% by 2020.
CPhI Korea will once again co-locate with ICSE, P-MEC and BioPh, along with the inaugural Health Ingredients (Hi) Korea. The introduction of nutraceuticals, functional food, beverages, and dietary supplements – a sector that grew 11.5% last year to reach $1.7bn – is expected to enhance the already diverse range of suppliers exhibiting at the show.
Large companies are also investing in the region, with R&D expenditure rising by 19% and exports by 32.6% in the last year. In fact, the overall pharma market is expected to exceed $24.3bn by 2020.
Highlights at the 2016 exhibition include:
CPhI Korea Conference, which will give a realistic and holistic assessment of the industry's present state and future trends.
Exhibitor Showcases, which provide an extra meeting place for exhibitors, visitors and press on the show floor. Participants such as Bision Biochem, KBI Biopharma and Malvern Korea, will be given 45-minute platforms to promote their new products, services, and innovations to the global and regional industry.
1:1 Business Matchmaking, which is a free online service designed to pre-arrange one-to-one meetings and business relationships.
The exhibitor base will grow nearly 10% this year to 150, in response to last year's event, at which attendee numbers grew by 97%. Additionally, thanks to the internationalisation of Korean pharma, overseas buyer attendees have also increased by 42%.
Beyond the exhibition, the conference expands on the theme of internationalisation, with key sessions including:
'The latest information on Japan Pharmacopoeia and Master Files';
'The success strategy to enter EU market with some cases of most frequent mistakes for (Korean) pharmaceutical companies with respect to API's used';
'Generic Medicines: Registration and Pricing Policies in Europe'; and
'Pharmaceutical Market in China'.
The event has been undertaken with the help of sponsors: MFDS (Ministry of Food and Drug Safety), Chungbuk Technopark, KBIZ (Korea Federation of Small and Medium Business), KOBIA (Korea Biomedicine Industry Association), KDRA (Korea Drug Research Association) and KIT (Korea Institute of Technology).
Rutger Oudejans, Brand Director Pharma at UBM EMEA said: 'Korea has been one of the fastest developing and growing events in the CPhI portfolio; in just three years, it has grown to have executives and buyers attend from all over the world, with 5000 attendees and 180 exhibitors expected in 2016.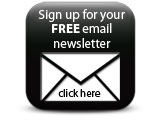 'CPhI plays an integral role in furthering the Korean pharma economy and we continue to develop the platform alongside the industry, with a health ingredients zone added this year.'
Companies