CPhI Russia 2015 moves to Moscow as pharma sector continues to expand
Ingredients | Equipment | Packaging
Event is integral to regional growth as government seeks to boost domestic manufacturing production
CPhI Russia @ IPhEB, organised by UBM EMEA, returns for the third consecutive year, taking place at JSC VDNH (VVC), Moscow, 27-29 April 2015. This year, CPhI Russia @ IPhEB co-locates with P-MEC and InnoPack, as well as new additions Food ingredients (Fi) and Health ingredients Russia (Hi).
CPhI Russia @ IPhEB continues to expand year-on-year, keeping pace with the industry's growth and providing a large, varied portfolio for attendees. In 2015, the six-in-one event moves to the nation's capital and expands to a full three-day event. It is now the central hub for exhibitors and attendees within the region, providing a vital platform where pharma executives can connect, build relationships and enhance their business opportunities.
Russia's pharmaceutical market has been forecast to reach US$25bn by 2018 – it is currently increasing at an annual growth rate of 10%, making it one of the fastest growing markets in the world. The pharma market, in particular, has seen the benefits of Russia's expanding economy and with increased government investment in healthcare, it is expected that the Russia pharmaceutical industry will see a sustained period of expansion over the next few years.
The country has attracted a strong base of international pharma companies – an overwhelming 76% of total pharmaceutical sales are attributed to imported drugs – with many more foreign manufacturers now looking to capitalise on this attractive market.
Russia's government, which implemented a Pharma 2020 plan, is actively looking to boost the domestic pharma manufacturing base and meet the rising drug demand resulting from greater disposable incomes and an increasingly health conscious population. Government support has been a key driver of this thriving market. The Ministry of Industry and Trade of the Russian Federation is exhibiting at CPhI Russia @ IPhEB (stand 423) and is also providing its vital perspectives directly into the conference programme.
Highlights of CPhI Russia 2015
Conference (Forum): running across two days of the exhibition, the in-depth schedule features topics such as 'Harmonisation of standards and requirements for clinical studies and pharmaceutical product registration within the Eurasian Economic Union' and 'Prospects for the development of retail market of pharmaceutical products in the context of the Eurasian Economic Union'
Matchmaking programme: a highly successful feature that enables visitors and exhibitors to pre-arrange meetings with each other based on their interests and service offerings. An impressive 92 meetings were confirmed several weeks ahead of the event
 
Exhibitor Showcases: occurring across the full three days of the exhibition, the showcases provide exhibitors with a platform to present their unique products and offerings for visitors and prospective customers
Bespoke mobile app: a unique, ease of navigation tool, complete with floor plan, conference and showcase schedules, exhibitor list and much more
'IPhEB&CPhI Russia has become an iconic place of meeting for the partners from around the world. Here we can see the latest trends, new products, discuss the latest developments. In brief, you can feel the spirit of the international pharmaceutical market,' said Vikram Singh Punia, President of Pharmasyntez, a Russian company that designs and manufactures high quality, innovative medicines.
Pharmasyntez is a platinum sponsor and will be exhibiting at stand 202 throughout the event. Another platinum sponsor for CPhI @ IPhEB, Pharmcontract – the Russian multi chemical and pharmaceutical holding, specialising in the development of innovative production technologies – will be exhibiting at stand 423.
'Pharma in Russia is a bold new industry that is still being shaped by a thriving economic landscape and a dominant international presence. The continual evolution of the region makes for an extremely appealing market for foreign investment and CPhI @ IPhEB provides the ideal platform for domestic and international buyers and supplies to ignite business opportunities together,' said Erick Heemsterk, Brand Director Pharma at UBM EMEA.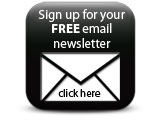 'We are delighted to bring our evolving event portfolio to the nation's capital this year and believe it is a great opportunity to cement CPhI @ IPhEB as the must-attend event for pharma executives.
Companies