Cambrex wins API Development Award at CPhI Worldwide
This marks the second successive year that Cambrex has been successful in this category
Cambrex the leading manufacturer of small molecule innovator and generic active pharmaceutical ingredients (APIs), has won the 'API Development' category at the annual CPhI Pharma Awards, which took place at a Gala Dinner at CPhI Worldwide in Frankfurt on 24 October.
The winning entry presented a case study, which examined an alternative route developed by Cambrex towards the drug ospemifene, used for the treatment of dyspareunia.
The original published synthetic route was a seven-step process, which involved multiple purification and recrystallisation steps. Cambrex developed a robust, commercially scalable process using standard plant equipment and needing only two synthetic steps and one recrystallisation. Waste was minimised and the use of solvents dramatically reduced with recycling and reuse where possible.
The resulting, final API is of an extremely high purity and this, along with a three-fold increase in yield offers a considerable reduction of the cost of goods.
"We are very pleased to have won this prestigious award in two consecutive years, having been recognised for our approach to the synthesis of dronedarone in 2016," commented Jonathan Knight, VP of New Product Development at Cambrex.
He added: "we thank our industry peers and editors on the judging panel for acknowledging the innovative approach that Cambrex's technical team applied in this novel route for the production of ospemifene."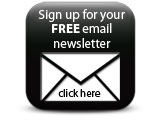 Established in 2004, the CPhI Pharma Awards are among the most prestigious recognitions within the pharmaceutical industry. The awards celebrate thinkers and creators breaking new ground and strongly advocate companies committed to driving the industry forward.
Featured Companies