Canadian government supports GSK expansion
Provides funding of US$3.6m at Mississauga plant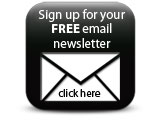 The Ontario government in Canada is supporting the expansion of GlaxoSmithKline's manufacturing facility in Mississauga by providing funding of US$3.6m (£2.25m).

GSK is investing more than US$30m (£18.8m) towards the project, which will create 70 new jobs in Mississauga. The company currently employs more than 1,150 people in Ontario.

The plant produces more than 75 different prescription products, with about 80% exported to about 100 markets worldwide.

The expansion will help bring new products such as Coreg CR (carvedilol tablets) and Relenza (zanamivir dry powder inhalation) to market and enable the global supply of the company's dermatological products such as creams, ointments, lotions, and foams – the first capability of its kind in Ontario.


'We're pleased to support the expansion of GlaxoSmithKline's advanced pharmaceutical manufacturing, which is helping Ontario's economy turn the corner,' said Glen Murray, Minister of Research and Innovation at the Ontario government.

'GlaxoSmithKline's efforts to create a global centre of innovation here in Mississauga will create and protect hundreds of jobs for families,' he said.

Paul Lucas, president and ceo of GlaxoSmithKline Inc, commented that the announcement reflects 'a shared commitment to biopharmaceutical innovation and advanced manufacturing by GSK and the Ontario government'.

'I am proud of the role that GSK in Canada is playing in improving lives around the world, which is now enhanced as a result of this partnership,' he added.


Companies