Cannaray fulfils first medical cannabis prescription in the UK
Medicine has been delivered in collaboration with Canadian cannabis company Aphria Inc
Cannaray CEO Scott Maguire
Cannaray, the cannabis and CBD company with big ambitions in the UK, has announced the fulfilment of its first British patient prescription.
The fulfilment has been prescribed to Jorja Emerson, a three-year-old British girl who suffers from severe epilepsy.
Cannaray said the prescription was achieved in collaboration with Canadian cannabis company Aphria Inc. "Aphria has novel cannabis formulations and delivery systems that are to European medical standards, which are currently not available from other sources for UK patients," the company said.
Scott Maguire, Cannaray CEO, commented: "Working with the medical community to provide specialist support and access to cannabis-based drugs for patients in dire need of this treatment is fundamental to our strategy. We are pleased to assist Robin in accessing treatment for his daughter and we will continue to drive for broader and continuous cannabis access for patients."
Robin Emerson, has recently joined Cannaray as Patient Advocate Director. Emerson will work with Cannaray patients and families to provide support and offer first-hand insight to those seeking prescriptions or undergoing treatment.
Company in expansion mode
Following a £7.8 million Series A funding round closed last summer, Cannaray has appointed Gregor Zorn as the company's Chief Scientific Officer. Zorn has a rich career in medical cannabis research and is one of the leading names in the evolution of the sector for treatment and therapy.
"Improvements in technology and dedicated research have allowed us to start understanding the full potential of this healing plant. I am honoured to be joining this amazing team of professionals and I am looking forward to adding my expertise in achieving Cannarays vision of providing patients with the best medical cannabis and cannabinoid-based products," Zorn commented.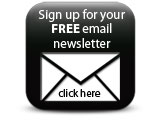 Cannarary also said the company is starting a new round for expansion in 2020 following on from the success of the most recent funding outreach.
Companies