Capsugel expands finished dosage forms manufacturing at three plants
Contract Manufacturing | Drug Delivery
Upgrades facilities in France, the UK and US in response to increased demand for hormonal and high-potent compounds in soft gel manufacturing
Capsugel's Dosage Form Solutions (DFS) unit has upgraded three of its FDF (finished dose form) manufacturing facilities in the US and Europe.
The 'multi-million dollar' investments are in response to growing demand for hormonal and high-potent compounds in soft gel manufacturing.
At its Ploermel facility in France, Capsugel has increased containment capacity to handle hormonal as well as high-potent compounds in softgel manufacturing. The firm has installed a new, high precision dosing system and high-speed capsule printing capability.
At Livingston in the UK, the firm has expanded its laboratory space, equipment and analytical scientists. It has installed a new CFS 1500 capsule filling and sealing machine, which incorporates proprietary Fusion technology and the lipid expert system.
Meanwhile, at Greenwood in the US, Capsugel has commissioned and validated a new commercial scale liquid-fill encapsulation unit for pharmaceutical applications.
The installation of a commercial production capability for new solid lipid pellet (SLP) technology has also been initiated. SLP technology is currently being used on selected development projects as a lipid-based formulation option for bioenhancement and other formulation issues.
Anthony Macci, Capsugel's SVP of Global Operations, said the investments 'reinforce Capsugel's leadership in liquid-fill technologies and our commitment to offering customers a comprehensive range of services from formulation development to commercial manufacturing.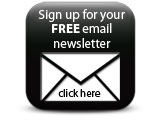 He added: 'Our continued expansion and integration of our product development and manufacturing capabilities further ensures that customer projects find optimised solutions, fast.'
Companies