Carbogen Amcis adds to stability studies capacity
Expands integrated analytical services for drug substances and products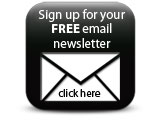 Switzerland-based Carbogen Amcis, a pharmaceutical process development and Active Pharmaceutical Ingredient (API) manufacturer, has expanded its service portfolio and capacity for stability studies.

In compliance with the latest International Conference on Harmonisation (ICH) guidelines, and in response to customer demand, the company has installed new stability chambers at its Hunzenschwil (Neuland) operation.

The chambers operate at ICH conditions (25°C/60% RH, 30°C/65% RH, and 40°C/75% RH) and at low temperatures (5°C, –20°C and –80°C). With a current shelf storage capacity of about 92m2, they provide secure and safe storage for API samples, including highly potent material, used for in-house stability studies.

'We are facing an increasing customer demand for stability studies, as a stand-alone service or tied to our API development and production efforts. This expansion meets our customers' needs,' said Brian O'Neill, sales manager of Carbogen Amcis.

With the backing of analytical techniques and solid state services for drug substances and products, including highly potent compounds, Carbogen Amcis offers standard or customised stability protocols covering stability testing, forced degradation tests (under acid or alkaline conditions), oxidative stress testing, photostability studies, method development and validation, detection of degradation products and pre-formulation studies.

Carbogen Amcis employs more than 300 scientists in drug research, analytical development and quality control. Its owner is Dishman Pharmaceuticals and Chemicals based in Ahmedabad, India.


Companies