Carbogen Amcis announces successful FDA inspection at two Swiss sites
Company sites at Aarau and Neuland in Switzerland successfully pass FDA inspection
Switzerland-based Carbongen Amcis, a pharmaceutical process development and active pharmaceutical ingredient (API) manufacturing company, announced, after reception of the Establishment Inspection Report (EIR), that two of its Swiss sites have successfully completed a US Food and Drug Administration (FDA) inspection.
The four-day Pre-Approval Inspections (PAIs) were done by an FDA inspector in October 2015. The inspections were concluded with no Form 483 observations or major critical findings, thus confirming that no concerns were discovered during the inspection. The Establishment Inspection Report, received on 13 July 2016, confirmed this conclusion.
'The successful inspection at the Aarau and Neuland sites underscores Carbogen Amcis' track record of high quality development and manufacturing. These inspections follow a series of successful FDA inspections at our sites. Our headquarters in Bubendorf have also been successfully inspected by the FDA in 2002, 2008, 2011 and 2014. We have again established the Dishman group's commitment to consistently fulfil the highest quality requirements for all its sites,' commented Mark Griffiths, CEO Dishman Group.
'Our quality team works closely with every Carbogen Amcis facility to build and reinforce a dependable and strong quality policy across the company,' he added.
'I am delighted about this positive report from the FDA,' said J.R. Vyas, Chairman of the Dishman Group. 'This is a great result, which rewards our team's efforts to maintain the highest level of quality. This also shows our commitment to meet and exceed our customers' expectations. As we know that the highest quality standards are essential, we will be well positioned to continue to support our customers' needs.'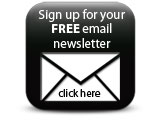 The Aarau and Neuland facilities have the flexibility to accommodate any project, be it API or analytical. They are located 10km away from each other and constitute a team of more than 200 employees.
Companies