Carbogen Amcis buys Creapharm Parenterals
Contract Manufacturing | Finance | Ingredients | Equipment
Transaction adds complementary formulation, lyophilisation services and sterile GMP capabilities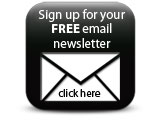 Switzerland-based Carbogen Amcis, a pharmaceutical process development and Active Pharmaceutical Ingredient (API) manufacturing company, has acquired Creapharm Parenterals, a subsidiary of France-based Creapharm Group, for an undisclosed sum.

Creapharm Parenterals (formerly MP5) is a contract development and manufacturing organisation (CDMO) specialising in liquid, semi-solid and injectable aseptic dosage forms.

As part of the acquisition, the firm has changed its name to Carbogen Amcis SAS.

The acquisition will extend Carbogen Amcis' 'comprehensive' range of development and manufacturing services by adding complementary formulation, lyophilisation services and sterile GMP capabilities for the rapid supply of drug products, including highly potents for preclinical studies and clinical trials.

'This move reflects our determination to continue to position Carbogen Amcis as a leading service provider for early phase development projects and niche scale commercial products within the Dishman Group of Companies,' said Jay Vyas, managing director of the Dishman Group of Ahmedabad, India, which has owned Carbogen Amcis since 2006.

Through the acquisition, Carbogen gains a GMP manufacturing plant in Riom, France with 16 members of staff at the plant joining the firm.

The move comes about 11 months after Carbogen Amcis restructured and cut 60 jobs owing to 'inadequate profitability' brought about by the strong Swiss franc and the 'delayed effects of the financial crisis'.


Companies