Carbogen Amcis expands operations in Switzerland
Takes over operations of high containment facility in Vionnaz
Carbogen Amcis, a Swiss pharmaceutical process development and Active Pharmaceutical Ingredient (API) manufacturing company, plans to take over the operation of a high-containment facility in Vionnaz, Switzerland, after reporting a 'significant increase' in demand for high potency services.
No financial details have been revealed.
The high potency facility opened in December 2005 and was formerly managed by Bachem. Designed to operate at OEL < 0.1µg/m3 8h-TWA, the unit is cGMP-compliant and inspected by Swissmedic and the US Food and Drug Administration (FDA).
Carbogen Amcis has signed an agreement to officially take over control of this unit, with operations expected to start in Autumn.
'We are facing a significant increase in the demand for high potency services, spurred by the fast-paced growth of the Antibody Drug Conjugates (ADCs) market. The expansion in Vionnaz will ensure we can continue to fulfil customer needs and expectations while our company continues to grow and expand,' said Mark Griffiths, CEO at Carbogen Amcis.
'Our partners will benefit from additional high potency capabilities available at the Vionnaz facility such as high potency laboratories, cGMP kilo-scale manufacturing, as well as larger scale lyophilisation.'
The Vionnaz unit is dedicated to the development and manufacture of highly potent APIs and can accommodate projects from gram to multi-kilo scale. The facility is completely independent and features a process development laboratory, a dedicated QC laboratory and two production units fitted with reactors up to 30L, as well as a freeze dryer for lyophilisation and chromatography. Operations involving cytotoxic compounds are performed under containment conditions in line with Carbogen Amcis' standards of safety and quality. The building is self-contained and segregated from the outside.
All laboratories from gram to kilo-scale production are cGMP compliant.
The company says the substantial increase in development capabilities and manufacturing space for highly potent drugs in Vionnaz, along with the recent construction of a cleanroom dedicated to conjugation projects in Bubendorf, positions it as industry leader and outsourcing partner for complex highly potent APIs and ADCs.
In the near future, Carbogen Amcis plans to introduce additional capability for highly potent drugs at the Neuland (Hunzenschwil) site to meet customer needs in chemical development and niche commercial manufacturing.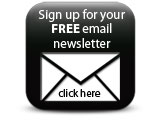 Carbogen Amcis is owned by Dishman Pharmaceuticals and Chemicals, Ahmedabad, India.
Companies