Carbogen Amcis makes further investment in high potency capabilities
To meet demand for active pharmaceutical ingredients for oncology drugs
Switzerland-based Carbogen Amcis has completed a capital investment project to upgrade its high potency capabilities to meet growing demand for highly potent active pharmaceutical ingredients for oncology drugs.
This follows announcements in October of investments to enhance its antibody drug conjugate capabilities in Bubendorf, Switzerland and Riom in France.
Carbogen Amcis offers a full range of high potency services, from development, manufacturing and chromatography, to antibody drug conjugates (ADCs), fill and finish, lyophilisation, and life-cycle management.
The firm is adding a dedicated chromatography suite for Category 3 and 4 compounds at its niche-scale commercial facility for highly potent APIs in Bubendorf. The 55m2 grade D area features three walk-in barrier hoods for safe handling of highly potent material and a 15cm internal diameter high performance liquid chromatography (HPLC) column for the purification of highly potent APIs in the range of 50–500g/day.
A new Class 100,000 high potency kilo lab with 110m2 of floor space is being added at its large-scale commercial facility for highly potent APIs in Bavla, India. This features multiple glass-lined and stainless steel reactors and agitated nutsche filter driers (ANFDs) equipped with charging/discharging isolators. A negative pressure cascade and the high-efficiency particulate air (HEPA) filters allow the safe production of highly potent APIs at exposure limit values (OELs) between 1μg/m3 and 50ng/m3 at 8-hour time weighted average.
'The expansions in India and Switzerland continue Carbogen Amcis's investment in building out a global, high potency platform to meet the growing demand for high potency APIs for oncology applications,' said Mark Griffiths, CEO of Carbogen Amcis and the Dishman Group, which is the firm's parent company based in Ahmedabad, India.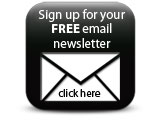 'This move, along with parallel investments in the ADC arena in France and Switzerland, is a reflection of Carbogen Amcis's continued commitment to providing a broad range of personalised, expert services, capabilities and geographic choices to our clients to help them develop the next-generation cancer treatments.'
Companies