Carbogen Amcis to expand operations in Bubendorf, Switzerland
Has acquired a multi-storey building divided into lab, production, storage and office space
Carbogen Amcis, a Swiss manufacturer of active pharmaceutical ingredients, is to extend its operations in Bubendorf.
The firm has bought land and buildings from GEA Pharma Systems close to its existing headquarters.
Located on 5,200m2 of land, the 3,360m2 multi-storey building is divided into laboratory, production, storage and office areas and provides a set of cleanroom GMP compliant suites.
The firm says it is planning modification work to adapt the building to its own requirements and convert more of the facility into GMP operations areas.
This acquisition is targeted to support our business growth and company expansion
Stephan Fritschi, Vice-President Operations at Carbogen Amcis, said: 'The immediate proximity to our current headquarters and our larger scale production site in Bubendorf is ideal. It will allow us to significantly extend our laboratory capacity for highly potent development and small-scale production as well as analytical support.'
The new building is expected to start operations in 2017.
Janmejay Vyas, Chairman of the Dishman Group of Companies, of which Carbogen Amcis is a part, added: 'In the last couple of years we have experienced a significant and continuous increase in customer demand for additional capacity, including demand for labs and small-scale development.
'This acquisition is targeted to support our business growth and company expansion. It will allow Carbogen Amcis to keep its position as an industry leader and outsourcing partner for complex highly potent APIs and ADCs.'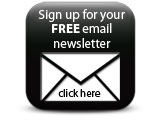 Mark Griffiths, Global CEO of Carbogen Amcis and the Dishman Group, said the new facility would allow the company to introduce a number of additional capabilities including commercial manufacture of ADCs (antibody-drug conjugates) and additional Cat 4 (ng OEL) development capacity.
Companies