Catalent Australia partners Medipharm to supply Malaysia market with new products
Will apply its drug delivery technology to three healthcare products
Catalent Pharma Solutions will apply its drug delivery technology for the launch of three products for Malaysian natural healthcare supplier, Medipharm Industries.
Catalent Australia has worked with Medipharm to develop superior new formulations for Medipharm's recently launched Eurobio Vibrex Zinc-Plus, Bio-Vizmax and Bio-SMEDDS Q10 products for the Malaysian market and will now act as sole supply partner.
Eurobio Vibrex Zinc-Plus is an advanced formula containing zinc and other essential nutrients designed to provide complete support for skin, hair and nail health, men's health, immunity and vitality. Bio-Vizmax provides eye nutrition and is formulated with clinically tested Lutein and Zeaxanthin for eye/vision health, while Bio-SMEDDS CoQ10 is being marketed to GPs and cardiologists in 50mg capsules for heart health and organ function. Catalent manufactures the products to cGMP and cGLP standards at its Braeside facility, near Melbourne, Australia.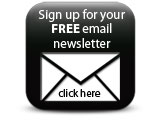 'Our expertise is all about helping our partners get better products to market faster,' said Michele Stokes, Strategy and Business Development Director at Catalent's Braeside facility. 'With a total population of over 28 million, almost 65% of whom are aged between 15 and 64 years old, Malaysia offers significant growth opportunities for companies involved in the healthcare business and we are pleased to be working with Medipharm on these important products.'
Companies