Catalent Pharma Solutions will discuss Accelerated Biopharmaceutical Developments at WCBP Conference
Accelerated Biopharmaceutical Development through Strategic Analytical Partnerships to be discussed by Catalent expert at upcoming conference
Michael Merges, Director of Strategic Growth at Catalent Biologics Analytical Services
Catalent Pharma Solutions has announced that Michael Merges, Director of Strategic Growth at Catalent Biologics Analytical Services, will be presenting at the upcoming WCBP Conference, to be held at the Mayflower Hotel, Washington DC, on January 24 – 26, 2017.
Catalent is a global provider of advanced delivery technologies and development solutions for drugs, biologics and consumer health products.
Mr. Merges' presentation is on Tuesday, January 24th at 1:30pm. It is entitled "Benefits to Strategic Outsourcing" and will discuss the underlying nature of growth in the biologics development market, which has led to bioassays being the most outsourced service by biomanufacturers. It is the service expected to witness the highest future demand.
The presentation will outline the principles, options and drivers for parties to create outsourcing partnerships, as well as demonstrating how such strategies can be effective through a case study.
Mr Merges joined Catalent in 2011 as Director of Catalent Biologics Analytical Services, focusing on the transfer, development, validation, and performance of bioassays, immunoassays, microbiological assays and viral clearance assays.
Prior to that, he was Associate Director of Bioservices for Lonza Biologics and has also held positions at the University of Maryland's Institute of Human Virology, the National Cancer Institute and Johns Hopkins University, where he conducted viral immunology research.
He obtained his bachelor's degree in microbiology from Pennsylvania State University, and his master's degree in microbiology/virology from Hood College.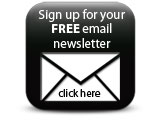 For more information on the conference, visit http://www.casss.org/page/WCBP1700
Companies