Catalent and Cingulate Therapeutics to develop new ADHD treatments
Contract Manufacturing | Drug Delivery
Formulation to incorporate OSDrC OptiDose multi-core drug delivery platform from Catalent
Catalent Pharma Solutions has signed an exclusive development and licensing agreement with privately held US biopharmaceutical company, Cingulate Therapeutics (CTx), based in Morristown, NJ, to support the development of pharmaceutical products for the treatment of Attention Deficit/Hyperactivity Disorder (ADHD) using Catalent's OSDrC OptiDose drug delivery platform.
The products, CTX-1301 and CTX-1302, are currently in pre-clinical development with the aim of overcoming the long-standing unmet needs of patients with ADHD. CTX-1301, is expected to complete Phase I/Phase II human trials early next year.
Cingulate Therapeutics' main focus is to develop and commercialise the CTx products in the US subsequent to FDA review and approval, followed by the EU and other strategically important markets.
Catalent's OSDrC OptiDose is a flexible core tableting technology that enables the formulation and manufacturing of single or multi-cored tablets with differentiated controlled release functionality and a range of unique dosage forms, including fixed dose combination tablets.
'OptiDose enables the design of dividable, multi-layer, single or multi-core tablets with a variety of core numbers, shapes, sizes, and placement, providing new alternatives in controlled release designs for drug formulators, developers, and marketers in a high-quality, one-step manufacturing process,' said Barry Littlejohns, President of Advanced Delivery Technologies at Catalent. 'We are excited to be working with Cingulate Therapeutics to bring these important treatments to market as quickly and efficiently as possible.'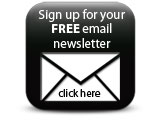 Shane Schaffer, Chairman and CEO of Cingulate Therapeutics, added: 'After extensive evaluation of several drug delivery technologies, OptiDose was clearly identified as the leading platform technology to support our development strategy. The precision engineered, cutting-edge technology and strong patent protection inherent to OptiDose, coupled with Catalent's unparalleled expertise in drug formulation, provides Cingulate Therapeutics with great confidence in its overall ability to deliver safe, effective and innovative treatment options.'
Companies