Catalent and Therachon to develop protein therapy for achondroplasia
Catalent Biologics will employ its GPEx technology to produce different protein variants for Therachon, allowing them to screen multiple molecules
Catalent Pharma Solutions, global provider of advanced delivery technologies and development solutions, has signed an agreement with Therachon, a Swiss biotechnology company focused on rare genetic diseases.
The agreement is to support preclinical and clinical development of TA-46, a protein addressing achondroplasia, the most common form of short-limbed dwarfism.
Catalent Biologics will employ its GPEx technology to produce different protein variants for Therachon, allowing them to screen multiple molecules and subsequently select their clinical candidate for further development.
Catalent has been working with Therachon for more than a year to support the selection of the clinical candidate. They will now go on to manufacture cGMP material for a Phase I clinical study, scheduled for 2018. The project will be conducted at Catalent's Madison, biomanufacturing facility in Wisconsin, US.
GPEx technology
Catalent's GPEx technology creates stable, high-yielding mammalian cell lines. To date, seven GPEx-based antibody and protein products are approved and marketed. More than 40 therapeutic candidates are currently in the clinic across the world.
Madison
Catalent's facility in Madison provides a full range of cell line development, process development, analytical and manufacturing services leveraging single use bioreactor systems.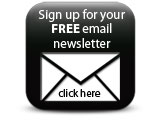 An expansion of the facility is underway, which will house a two 2,000 litre single use bioreactor configuration capable of producing 2,000 litre or 4,000 litre batches and will be completed by October 2017.
Companies