Catalent appoints Jim Spavins to advisory board
Jim Spavins
The Catalent Applied Drug Delivery Institute announced Jim Spavins, a veteran pharmaceutical industry executive, has joined the Institute's Advisory Board.
Spavins brings more than 36 years of industry and academic experience to the Institute, having previously worked at all levels of research and development, reaching the position of Senior Vice President of Pfizer's Global Pharma Therapeutics Pharmaceutical Sciences group before starting his own consulting business, Spavins Consulting.
Spavins said: "I look forward to working with the CADDI Board to help rapidly advance innovative drug delivery solutions to patients. There has never been a more exciting time to leverage astonishing scientific advances in disease understanding with optimum delivery technology."
Dr Cornell Stamoran, Founder of the Catalent Applied Drug Delivery Institute and Catalent's VP Strategy, said: "I am very pleased to welcome Jim to the Institute. He brings us a wealth of scientific and leadership experience, front line exposure to translational drug delivery and a strong passion to enhance patient focus during drug development."
Spavins has worked across large and small R&D groups within all the technical disciplines of chemistry, manufacturing and controls (CMC) development, as well as regulatory, quality, clinical supply, commercial manufacture and economic analysis.
His successful development projects have included in-house discovery programmes and working with small start-ups to bring licensed or acquired programmes through development.
Spavins also has broad experience with of a wide network of contract development and manufacturing organisations (CDMOs) and other partners to advance programmes.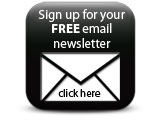 Spavins holds a bachelor's degree in chemistry from Queens College, New York, as well as a Master of Arts degree in analytical chemistry, and a Master of Science degree in chemical engineering, both from University of Buffalo, New York.
Companies