Catalent appoints President of Clinical Supply Services
Paul Hegwood
Catalent Pharma Solutions, the specialist provider of advanced delivery technologies and development solutions for drugs, biologics and consumer health products, has appointed Paul Hegwood as President of the company's Clinical Supply Services business.
He succeeds Wetteny Joseph, who was named as Catalent's CFO in February 2018.
Hegwood has been with Catalent for the last seven years in various leadership roles, most recently acting as Global Vice President of Clinical Supply Services Operations.
He was previously VP of Global Operational Excellence and joined the company following an extensive career leading multi-national teams in operations, business development and engineering.
He holds an MBA from the University of Michigan and a bachelor's degree in mechanical engineering from Kettering University, Michigan. Hegwood is a trained specialist in Lean Manufacturing and is a certified Six Sigma Green Belt.
"Paul has been one of the most vocal and passionate champions of embedding "Patient First" into Catalent's culture," commented John Chiminski, Catalent's Chair and CEO.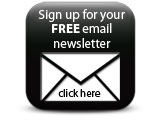 He added: "Paul is a builder of strong teams and his excellent track record of strengthening customer relationships will drive excellence in the business."
Companies