Catalent expands OptiMelt hot melt extrusion capabilities
It has invested a further $5 million at the company's Somerset, New Jersey, drug development centre of excellence
Catalent Pharma Solutions, the global provider of advanced delivery technologies and development solutions for drugs, biologics and consumer health products, has announced that it has invested a further $5 million at the company's Somerset, New Jersey, drug development centre of excellence to expand its OptiMelt hot melt extrusion (HME) capabilities.
As a technology, HME offers several advantages, including development of amorphous dispersions and controlled and modified drug delivery to enhance a drug's bioavailability, as well as taste-masking of bitter active pharmaceutical ingredients (APIs). The investment will include the addition of a number of pieces of manufacturing and analytical equipment to enhance development capabilities for preclinical and early clinical phase development, as well as adding downstream processing technologies to support HME formulations.
"The developmental challenges to overcome issues with drug solubility and bioavailability are well documented, and our OptiMelt HME technology is one of many potential solutions that Catalent has to offer," commented Jonathan Arnold, President of Oral Drug Delivery at Catalent. "Our strategy is to work with drug innovators to optimise the formulation and delivery method of a drug and HME enables us to develop more patient centric dose forms, including controlled release."
In 2018, Catalent announced an investment in the Somerset facility to create a new drug development centre of excellence, which, alongside sites in San Diego, California and Nottingham, UK, offer formulation and development services focused on preclinical to clinical phase 2b formulation, analytical, and manufacturing solutions for orally delivered small molecules.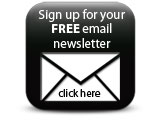 Catalent's 265,000sqft headquarters and development centre in Somerset has a long track record of successfully developing, launching and manufacturing many oral treatments for leading global innovators. The site houses state-of-the-art analytical labs, pilot and clinical scale equipment including hot melt extrusion and fluid-bed processing and has significant expertise in handling potent and US Drug Enforcement Administration (DEA) compounds for capsules, tablets, minitablets and multi-particulates.
Companies