Catalent opens biomanufacturing Centre of Excellence
Biotechnology | Contract Manufacturing
cGMP facility in Madison, WI quadruples biomanufacturing capacity using single-use technology
Catalent Pharma Solutions, a US-based provider of drug and biologic development services, has today (26 April) quadrupled its biomanufacturing capacity with the official opening of its new, biomanufacturing Centre of Excellence in Madison, WI.
Built in response to customer demand, the new facility will allow the company to extend its offerings in the sector while enhancing the efficiency and output of its GPEx cell line engineering technology as well as other mammalian cell lines.
The opening follows Catalent's recent acquisition of an exclusive licence to market Redwood Bioscience's SMARTag precision protein-chemical engineering technology for the development of advanced antibody drug conjugates (ADCs). Redwood's novel, site-specific protein modification and linker technologies enable the generation of homogenous bioconjugates engineered to enhance potency, safety and stability. Combined with Catalent's proprietary GPEx cell line expression system for the development of stable, high yielding cell lines, and a broad range of analytical and fill-finish services, the new Madison facility represents a further expansion of Catalent's capabilities to help customers develop more and better biologic treatments.
The extensive application of single-use technology greatly reduces the risk of cross contamination and gives us huge flexibility and scale
Designed for flexible cGMP production, from 10L up to 1000L, and non-GMP production up to 250L, the facility features extensive use of single-use technologies and unidirectional flow to reduce cross-contamination risk.
Integrated analytical, formulation development and viral clearance capabilities, small-scale and large-scale process development laboratories, and separate microbiology and Quality Control functions support manufacturing at the plant.
Catalent has moved all of its 89 employees from its current 43,000ft2 facility in Middleton to the 100,000ft2 Madison site and plans eventually to employ more than 100 people at the new site.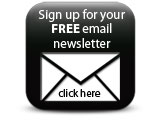 'Our new biomanufacturing Centre of Excellence has been specifically designed to meet our customers' needs through improved delivery of integrated services in the areas of biologic development and manufacturing,' said Barry Littlejohns, President of Catalent's Biologics business. 'The extensive application of single-use technology greatly reduces the risk of cross contamination and gives us huge flexibility and scale, while our on-site capabilities enable us to provide our customers with solutions for even the most difficult to express proteins.'
Companies