Catalent partners with Biohaven on fast-dissolve migraine treatment
The FDA has approved Biohaven Pharmaceutical Holding Company's NURTEC ODT (rimegepant) for the acute treatment of migraine in adults
Catalent has welcomed the announcement by Biohaven Pharmaceutical Holding Company that the US FDA has approved its NURTEC ODT (rimegepant) for the acute treatment of migraine in adults.
NURTEC ODT has been developed using Catalent's proprietary Zydis orally disintegrating tablet (ODT) technology to create a freeze-dried tablet that disperses almost instantly in the mouth without water, offering people with migraine a convenient, discreet way to take their medication anytime and anywhere they need it.
NURTEC ODT is the first and only calcitonin gene-related peptide (CGRP) receptor antagonist available in a fast-acting ODT.
Zydis technology is recognised as one of the world's best-performing ODTs and has well-established advantages over conventional oral dosage forms, including improved patient compliance, adherence, and convenience.
A single oral dose of NURTEC ODT 75 mg can provide fast pain relief and return patients to normal function within one hour, while delivering sustained efficacy that lasts up to 48 hours for many patients. NURTEC ODT is the first FDA-approved product for Biohaven, a company dedicated to advancing innovative therapies for neurological diseases.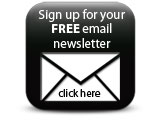 "Since rapid onset of relief is consistently ranked among the most important attributes of acute migraine medications, along with the benefits of easier administration without water, Zydis is an ideal platform for the delivery of acute migraine treatments," said Jonathan Arnold, President, Oral and Specialty Delivery at Catalent. "We are pleased to have partnered with Biohaven on the formulation, and now commercial manufacture, of this important treatment for such a debilitating condition."
Companies