Catalent signs licensing agreement with Excelimmune
Contract Manufacturing | Drug Delivery
To enable more consistent, cost-effective production of antibody combination therapies
Catalent, a US drug delivery specialist, has signed an exclusive licensing agreement with Excelimmune to access the company's antibody combination therapy (ACT) technology platform. The platform is said to have the potential to enable a consistent and cost-effective method for manufacturing multiple recombinant antibodies or other recombinant proteins in a single batch culture.
Mike Riley, Vice President/General Manager, Catalent Biologics, said: 'Combination antibody therapies are becoming the treatment standard for many indications within oncology, immuno-oncology, and infectious diseases.
'This technology platform has the potential to allow production of multiple antibodies in a significantly more cost-effective manner. This can allow innovators to look to combinations earlier in clinical development, and could be the difference in a new treatment getting to patients.'
Under the agreement, Catalent will continue development work on the technology, both internally and with partner-sponsored programmes. The company will also use its own GPEx technology to help enable that development.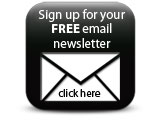 Lexington, MA, US-based Excelimmune's antibody combination expression system is based on the use of stable pools of cells generated by multiple directed gene insertions, instead of clonal cell lines. This feature contributes to a quick, stable, and flexible culture system for mixtures of cells producing different antibodies.
Companies