Catalent support of Blueprint Medicines results in FDA approval
Contract Manufacturing | Ingredients
Blueprint Medicines' Precision Therapy AYVAKIT has been approved by the FDA
Catalent has welcomed the announcement by Blueprint Medicines Corporation that the US FDA has approved AYVAKIT (avapritinib) for the treatment of adults with unresectable or metastatic gastrointestinal stromal tumour (GIST) harbouring a platelet-derived growth factor receptor alpha (PDGFRA) exon 18 mutation, including PDGFRA D842V mutations.
Catalent's Nottingham UK facility has supported Blueprint Medicines' development programme since 2015, from formulation development, clinical product supply and now commercial supply of AYVAKIT.
"We are delighted to help support Blueprint Medicines with commercial supply for this important medicine, recently approved by the FDA, which provides a new treatment option for patients with this disease," said Jonathan Arnold, President of Oral and Specialty Delivery at Catalent. "We have built a global network of development and clinical and commercial supply centers with the specific skills and expertise to help innovators like Blueprint Medicines meet challenging milestones for important novel therapies such as this."
Jeff Albers, CEO of Blueprint Medicines, added: "We thank the entire Catalent Nottingham team for their continued support these past four years in helping us rapidly develop this important advancement in precision therapy and make a significant difference for patients with high medical needs."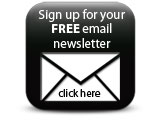 AYVAKIT and Blueprint Medicines are trademarks of Blueprint Medicines Corporation.
Companies