Catalent to launch OneBio SuiteSM at BIO International 2019
OneBio has been designed to address the challenges facing biologic development companies aiming to accelerate programmes to clinic or market
Catalent is set to launch its new OneBio SuiteSM for the integrated development, manufacturing, and clinical supply of biologic drugs at the BIO International Convention. The company will be exhibiting at Booth 3101 at the Pennsylvania Convention Center in Philadelphia, from 3-6 June, 2019.
OneBio has been designed specifically to address the challenges facing biologic development companies that are looking to accelerate programmes to clinic or market, or that require greater simplicity in the development process, including fewer internal resource needs and a reduced risk of rework. As a single, integrated provider, Catalent Biologics' OneBio Suite will aim to reduce timelines, risk and complexity by providing customers with a single contract, programme manager, and development timeline from cell line to clinical supply with harmonised quality systems.
The OneBio Suite draws upon Catalent's proven track record of progressing biologic drugs to market, which includes more than 115 global clinical trials and 11 commercially marketed monoclonal antibodies using the company's GPEx cell line development technology, and 20 approved products through fill/finish and commercial supply to global markets.
"Time is often lost for sponsors on the path to clinic from contract negotiation, site inspections, handoffs, and poor communication between multiple vendors," commented Bernie Clark, Vice President, Marketing & Strategy, Catalent Biologics & Specialty Drug Delivery. "Through our new OneBio Suite, Catalent is uniquely positioned to provide an integrated offering that can accelerate biologic development potentially shaving weeks to months off standard timelines and allowing our customers to get to clinic and market faster."
Additionally, at the BIO Convention, Steven Hager, PhD, Senior Director, Technical Support, will present 'Cell Line Development Strategies for Difficult to Express Proteins' as part of the 'Emerging Techniques, Technologies and Strategies' track. His presentation takes place on Wednesday, 5 June from 11:40am to 12pm at the BPI Theater, Booth #3211 in the BioProcess Zone.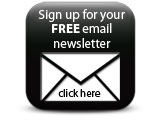 On the same day, from 1:45 – 2:30 pm, Dr Hager will also participate in a 'Single Use Systems Versus Stainless Steel' roundtable, also at the BPI Theater.
Companies