Catalent to open new clinical supply centre in the US
The facility in San Diego is due to open in the summer of 2020
Catalent has announced a US$9 million investment project that will see the construction of a new clinical supply facility in San Diego, due to open in the summer of 2020.
The 24,257 square-feet site will be located less than a mile from Catalent's West Coast early-phase oral drug product development centre of excellence. The facility will offer full clinical supply services to pharmaceutical and biopharmaceutical customers and will specialise in services for early-phase clinical trials.
Clinical supply management, primary and secondary packaging, complex labelling services, clinical storage, distribution, and drug returns and destruction are among the services on offer. The site will be equipped with stability chambers.
"This investment supports Catalent's commitment to offering customers greater flexibility and expanded support for early-phase studies," commented Paul Hegwood, President, Clinical Supply Services. "The facility will allow Catalent to provide superior clinical services throughout the western corridor of the US and Canada's drug development region," he concluded
Catalent's existing San Diego facility is one of three global centres of excellence in oral dose early-phase development focusing on preclinical to clinical Phase 2b formulation, analytical, and manufacturing solutions for orally delivered small molecules. The other two being in Somerset, New Jersey and Nottingham, UK.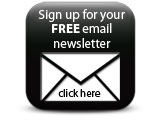 Catalent also has operations in Germany, Singapore, Japan and China, and an extended network of over 50 depots.
Companies