Celebrating its Achema success
Contract Manufacturing | Equipment
Lauda presented several world premieres at Achema 2018, the trade fair for the process industry and laboratory technology
Lauda, the precise temperature control specialist, presented the new design of its devices including its new integral and ultracool equipment lines.
A cross section of the extensive company portfolio was exhibited, ranging from Alpha cooling thermostats, the ECO range of heating thermostats, to the compact PRO circulation thermostats for professional temperature control as well as customised heating and cooling systems.
"The presentation of the latest developments just in time for the leading trade fair was no coincidence," said Dr Gunther Wobser, President and CEO of Lauda, "our most important trade fair is Achema".
The company also had two booths to meet the growing demand for future-proof industrial temperature control systems with its own presence in the Heating and Cooling Systems division.
"The integral is the first device that has its own web server as standard," explained Dr Marc Stricker, COO at Lauda, "site and operation are decoupled from eachother and allow decentralised access via mobile devices - even across continents".
The Lauda ultracool circulation chillers have been completely redesigned and optimised with regard to energy efficiency and increasingly digital work processes. Access to key device parameters via cloud connectivity drives digital transformation in process and laboratory technology.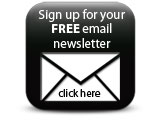 "The high level of interest in the new integral and ultracool equipment lines confirms our long-term strategy of consistently equipping our customers for a digital future in temperature control technology," said Michael Dickescheid, Director of Marketing Communication at Lauda.
Companies