Cellectis acquires Cyto Pulse Sciences
Specialist in electroporation technology and equipment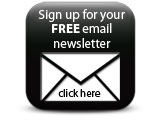 Cellectis, a French genome engineering specialist, has bought Cyto Pulse Sciences, a US-based company specialising in electroporation technology and equipment, for US$2.2m in cash.

The deal provides Cellectis with ongoing licensing income (>US$600,000 in 2009) from Cyto Pulse's Hybrimune electrofusion technology.

Cellectis also gains a range of electroporation instruments for in vitro and in vivo delivery of nucleic acids and proteins, including DNA vaccines and unlimited access to Pulse Agile, an electroporation technology used with Cellectis' meganuclease platform.

'Cyto Pulse's assets are a great strategic fit for Cellectis,' said André Choulika, chief executive of Cellectis.

'As we announced last year, part of our development strategy is to acquire businesses that complement our existing meganuclease.'

To date, Cellectis has formed more than 20 academic research partnerships and has established around 50 agreements with pharmaceutical laboratories, seed producers and biotech companies across the world.


Companies