Cellon debuts sterile single-use containers
The range is ideal for use in the handling and storage of biologicals
PharmaTainer plastic ultra-clean containers are available in sizes from 125ml to 20L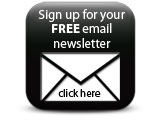 A new range of sterile single-use containers for storage, freezing, and manipulation of biological solutions has been launched by Luxembourg-based Cellon SA, a provider of products and services for vaccine production and bioprocessing.

Called PharmaTainer, the line of products are a range of low particulate, single use bottles and carboys for the storage/transport of bulk vaccines, biopharmaceuticals, culture media and other biotech materials.

The plastic containers are injection blow moulded in an ISO Class 5 (Class100) environment and radiation sterilised. These rigid ultra-clean containers are available in sizes from 125ml to 20L. They are manufactured from resins approved for medical applications in PET or polycarbonate with HDPE closures.

PharmaTainer packaging features three inner layers of poly wrapping to facilitate delivery into cleanroom areas. The inner most layer is vacuum-sealed providing tamper evidence and assurance of an intact sterility barrier.

The range of products feature traceability down to the individual container. Each bottle/carboy is printed with a unique serial number, batch number, expiration date and a machine-readable data matrix. The machine-readable serial number can be readily integrated with the user's inventory management system.

All PharmaTainer products are produced in a new, moulding facility, dedicated solely to production of sterile, single-use products for biotechnology industries.

European customers may get further information at www.cellon.lu or by email sales@cellon.lu. The products are distributed by Biofluid Focus in North American (www.biofluidfocus.com).





Companies