Celyad appoints Filippo Petti as CFO
Celyad, a clinical-stage biopharmaceutical company focused on the development of CAR-T cell therapies, has appointed Filippo Petti as Chief Financial Officer succeeding Patrick Jeanmart.
Petti's appointment will be effective 3 September 2018 with Jeanmart remaining as an advisor until 31 December, 2018 to ensure a smooth and effective transition.
"The addition of Filippo to the team will be instrumental in our development in the US capital and financial markets. His deep industry expertise, experience in oncology and connectivity within the US investor community will greatly serve Celyad as we approach key milestones for the company. On behalf of the entire company and our board of directors, I want to thank Patrick Jeanmart for his dedication and significant contributions towards Celyad's success," said Dr Christian Homsy, CEO of Celyad.
Petti currently serves as VP of healthcare investment banking at Wells Fargo Securities. Before joining Wells Fargo Securities, he was VP of healthcare investment banking at William Blair & Company.
Prior to his roles in investment banking, Petti worked in equity research both at William Blair & Company and Wedbush Securities. He began his career as a research scientist at OSI Pharmaceuticals before transitioning to corporate development with the company.
Petti holds a Master of Business Administration from Cornell University, a Master of Science from St. John's University and a Bachelor of Science from Syracuse University.
Petti commented: "Celyad's differentiated approach to the field of CAR-T cell therapy could lead to a meaningful impact on the lives of patients battling a broad array of cancers."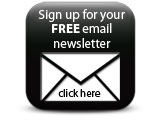 "I am honoured to join the company during this exciting time in the advancement of their autologous and allogeneic programs that should provide transformative treatment options to help benefit patients. I look forward to working with the Celyad team to advance our presence in the US financial and investment community."
Companies