Cenexi installs Allen Coding System's thermal transfer coder
To label blister packs of sterile syringes
Cenexi has installed the NG6 coder for labelling blister packs of sterile syringes
French pharmaceutical contract manufacturer Cenexi is using Allen Coding System's large format thermal transfer coder for labelling blister packs of sterile syringes at its production facility near Paris.
Cenexi has replaced the inkjet coding system used previously with the NG6 coder because of its clean print and reliability, says Gérard de Saint-Martin, commercial director of Allen France.
The firm has mounted the NG6 on a horizontal and blister packing line, which operates at speeds of around 200mm a second. Cenexi is using the thermal transfer coder in intermittent mode to print 28 items a minute for this particular application.
When operating at maximum speed, the NG6 is able to print at up to 300mm a second and 60 items a minute, based on the full print area of 160x100mm in intermittent mode.
Suitable for printing fixed and variable text, data, graphics and bar codes, the thermal coder is being used by Cenexi to print manufacturing dates, use-by dates and batch numbers in black (DNP) resin at a resolution of 300dpi.
The unit's easy load ribbon cassette with a capacity for 450 metres of ribbon saves on downtime, helping to reduce the overall cost of ownership.
With an Ethernet card fitted as standard, the Allen coder can be operated via a PC or touch screen.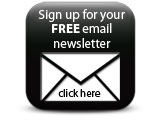 Allen Coding says the NG6 is also suitable for chemical, agricultural and hardware manufacturers that may require large amounts of information to be applied to packaging or labels driven by requirements to reduce the packaging footprint.
Companies