CenterWatch joins WIRB-Copernicus Group
Finance | Research | Regulatory
Kenneth A. Getz, CenterWatch founder and owner, to join WCG board of directors
WIRB-Copernicus Group (WCG), one of the world's leading providers of solutions that measurably improve the quality and efficiency of clinical research, has announced its acquisition of CenterWatch, the leading provider of clinical trial industry news and information, and the addition of Kenneth A. Getz, CenterWatch founder and owner, to its board of directors.
This acquisition will benefit the clinical trials industry, facilitating increased knowledge sharing and communication among the key stakeholders in the clinical research environment: clinical trial sponsors, contract service providers, investigators and study volunteers.
'We are delighted to welcome the passionate, highly accomplished experts of the CenterWatch organization to our family of companies, and privileged to welcome Ken Getz to WCG's board of directors,' said Donald A. Deieso, PhD, Chairman and CEO of WCG.
'We are pleased and excited to join WCG, and to embark on our next stage of growth as a company and an information services provider,' added Joan A. Chambers, Chief Operating Officer of CenterWatch. 'WCG shares our values and mission, and enthusiastically supports our independence and objectivity as a publisher of clinical trials information, data and analysis.'
'WCG has made great strides in acquiring and integrating market leading assets,' said Mr Getz. 'I look forward to serving on its board and to participating in its ongoing efforts to drive efficiency, quality and performance under a strategic vision of a truly patient-centric clinical research enterprise.'
Mr Getz is the chairman of CISCRP, a non-profit organisation that he founded to educate and raise public awareness of the clinical research process, and the director of sponsored programmes and associate professor at the Tufts Center for the Study of Drug Development (CSDD) where he studies R&D management and operating models, investigative site, outsourcing and study volunteer trends and policies.
Prior to founding CenterWatch, Mr Getz assisted biopharmaceutical companies in developing and implementing business strategies to improve clinical development performance. A well-known speaker at conferences, symposia, universities and corporations, Mr Getz has published extensively in peer-reviewed journals, books and in the trade press. Mr Getz holds a number of board appointments in the private and public sectors and is on the editorial boards of several journals.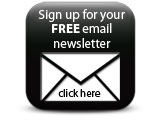 Like the other WCG companies, CenterWatch will continue to operate independently at its current location, and will retain both its leadership and brand. WCG will support CenterWatch as it continues to expand, with access to capital, complementary clinical and regulatory expertise, and corporate support. Financial details about the transaction were not disclosed.
Companies