Centrient to acquire Astral SteriTech
The acquisition is aimed to make Centrient a better integrated partner to generics marketers
Centrient Pharmaceuticals has announced an agreement for the acquisition of Astral SteriTech.
The products offered by Astral SteriTech are sterile injectable finished dosage forms for semi-synthetic cephalosporins and semi-synthetic penicillins. Being close to Centrient's core products of beta-lactam antibiotics, the acquired portfolio is hoped to provide Centrient a diversification opportunity within the niche segment of sterile injectable antibiotics.
Astral SteriTech has a US FDA-approved manufacturing site with two manufacturing lines and serves customers in highly regulated markets like the United States and other regions such as South Asia.
The transaction is subject to customary regulatory approvals and closing conditions.
Rex Clements, CEO at Centrient said: "The acquisition of Astral SteriTech is a significant step forward on the journey we at Centrient have undertaken to become the preferred commercial partner to our customers in semi-synthetic cephalosporin and semi-synthetic penicillin antibiotics."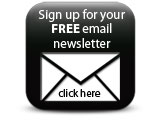 Dr Dushyant Patel, Chairman and MD at Astral SteriTech said: "We are proud that with Astral SteriTech's core competencies and proven strong track record in sterile injectable semi-synthetic cephalosporin and semi-synthetic penicillin finished dosage forms, we can contribute to synergise and consolidate Centrient's antibiotics product portfolio, to support their geographical expansion agenda."
Companies