Chadwicks leads the way with Braille shrink sleeve
Use of a single sleeve instead of an extra label reduces packaging costs
Chadwicks has developed a shrink sleeve that incorporates Braille
Chadwicks Sleeves, part of the flexible packaging division of the Clondalkin Group, is offering a new way for brands to meet European legislation on the incorporation of Braille on pharmaceutical packaging.
Following the implementation of the European Standard for Braille on Packaging for Medicinal Products – EN15823 in 2010, all products with medical claims that are issued by a non-authorised person must incorporate Braille on the packaging.
The legislation led to many brands applying clear Braille labels to existing packaging to meet the requirements of the 2010 directive.
As an alternative, Bury, Greater Manchester-based Chadwicks has developed a shrink sleeve with Braille innovators within the PS9000 accredited UK labels division of the Clondalkin Group.
Martin Hardman, sales and marketing director at Chadwicks, said: 'This new product offers brands the opportunity to improve shelf appeal through utilising a single sleeve and doing away with other aspects of packaging to reduce cost.
'Working with other companies within the Clondalkin Group allows us to develop innovative products that fit closely with the needs of the market.'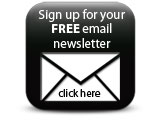 The first commercial application for the Braille sleeve is at the final trial stage and will be on the shelves during the summer.
Companies