Challenging agency guidance: what to do when NICE gets it "wrong"
Catherine Penny, Managing Associate at law firm Stevens & Bolton, offers advice regarding how healthcare organisations can challenge NICE guidelines
The National Institute for Health and Clinical Excellence (NICE) was set up in 1999 to reduce the variation in the availability and quality of National Health Service (NHS) treatments and care. In 2005, it merged with the Health Development Agency and began to develop public health guidance.
NICE is internationally recognised as establishing guidance (including guidelines) for all kinds of treatments and illnesses; it also produces social care and staffing guidelines. Currently, NICE guidelines are prepared by committees, including clinicians, researchers and NICE representatives, as well as patient group representatives.
They are also generally the subject of consultation with any interested parties. The committees not only consider the medical evidence for the treatment, but also its economic impact. In other words, they address the NHS's economic limitations, as well as the development of medical innovations.
In the summer of 2019, NICE announced that it was reviewing the methods it uses to develop guidance on drugs, medical devices and diagnostics. A consultation is now expected in the summer of 2020, so there may be shifting sands ahead. So far, NICE has indicated that topics to be considered as part of the consultation include
how quality of life is incorporated into economic analyses and considered by committees
technology specific issues (for example, addressing the challenges of evaluating the new generation of treatments that have been developed to target tumours according to their genetic make-up rather than where they originate in the body)
the methods needed to assess the clinical and cost-effectiveness of the position of technologies in the care pathway.
Notwithstanding how the guidance is developed, very generally speaking, if you are a patient in England and a treatment you want is recommended by a NICE guideline, you should be able to get it. NHS clinicians look to the NICE guidelines as a benchmark of the best treatment available for patients and, although it's not legally binding, the reality is that if clinicians do not follow the guidelines, they will have to explain why — particularly if something goes wrong.
Having said that, it is known that guidelines are not always followed. A report has suggested that more than 50% of general practitioners and nurses who treat type II diabetics did not do a recommended annual urine test on patients.1 The test is used to detect kidney damage.
Apparently, GPs said that the most common reason for not completing the test is that many patients are unwilling to provide a simple urine sample. The reason given hardly seems credible, but it shows that, on occasion, NICE guidelines are not followed for apparently relatively minor reasons.
Why NICE guidelines can be detrimental to a business
If a product is recommended by a NICE guideline, whether it be a drug or medical device, best practice suggests that it will be used by NHS clinicians across England … and possibly more widely, given NICE's respected industry reputation.
That is good news if your product is recommended by NICE, but can be bad news if it's excluded from the guidelines or if NICE state that the product is expressly "not recommended." A recommendation or not by NICE can make or break a product's success in England.
As with any recommendations, NICE's guidelines can become outdated as research progresses, products remain on the market for longer and more becomes known about their side-effects or other consequences of their use. NICE has a challenge to keep the guidelines up to date, and other bodies often alert NICE if out of date guidelines or guidance come to light.
Catherine Penny
Recently, the market saw an example when the NHS's Healthcare Safety Investigation Branch revealed that it had discovered new concerns about the toxicity of a commonly prescribed beta blocker, propranolol, which were not widely known across the profession.2
It followed the publication of national data that showed there was a 34% increase in overdose deaths caused by propranolol between 2012 and 2017 — a worrying statistic. Organisations can also fall victim to outdated guidelines simply because NICE get its classifications wrong.
What can be done if NICE is incorrect?
Just because NICE reaches a decision with which you do not agree does not necessarily mean they have "got it wrong" from a legal perspective. Having said that, it is of course possible that your product may be excluded from guidelines because NICE made a mistake.
For example, their review of the science or the health economic benefits may be flawed, or they may have included irrelevant factors or excluded relevant factors in reaching their conclusions. If that is the case, it may be possible to challenge the guidelines through NICE's internal systems or, alternatively, to seek judicial review of NICE's decision through the court in an attempt to have the guidelines changed.
If the situation is critical, it may also be possible to seek urgent injunctive relief to prevent the guidelines being published.
An application for judicial review can be made to challenge a decision of a public body on relatively limited grounds. Put simply, it is NICE's process that is challenged (including the factors considered when reaching its decision) rather than the merit of the decision itself. The timelines are short; typically, any application has to be made within 3 months of the decision, so legal advice should be sought swiftly.
The first step in seeking judicial review is to write to NICE, informing them of the planned application and setting out the detailed basis for the challenge. This gives NICE the opportunity to respond and, in some cases, accept that they have made a mistake and agree to adjust the guidelines or guidance.
If an initial letter does not produce the desired effect, a formal claim will need to be issued with a court fee being payable. The court process will then follow, with NICE and any interested parties being given the opportunity to respond. In judicial review cases, there is an initial review by the court to decide whether the case can proceed; this stage is not seen in general commercial litigation cases.
The process as a whole can be lengthy and expensive, so the decision to go ahead should not be taken lightly. Prime Minister Johnson has indicated an intention to amend the nature of judicial review, so this process might also change in the months and years to come.
If the matter is urgent, it may be possible to seek an injunction to prevent the publication of the guidelines. However, there is a high threshold to achieve this … and it is a notoriously expensive process.
Whether or not judicial review of NICE guidelines or guidance will be available is a complex question, and one on which specialist advice should be sought quickly. Given the enormity of the potential effects that unhelpful guidance or guidelines could have, however, it is likely to be a worthwhile investment of both time and money.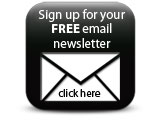 References
www.pharmatimes.com/news/half_of_gps_skip_out_vital_diabetes_kidney_test_1326568.
www.pharmatimes.com/news/new_report_highlights_toxic_risk_of_propranolol_1326480.
Companies