Chanelle Pharma invests €86m in manufacturing
The generic pharmaceutical manufacturer will put part of the investment towards building a dedicated manufacturing facility for liquid medicinal products for the US market
Chanelle Pharma, Ireland's largest manufacturer of generic pharmaceuticals, has announced the details of a €86 million investment programme, which will see the company develop new manufacturing facilities and target the US market for human pharmaceuticals.
Speaking at CPhI, Europe's largest gathering of pharmaceutical industry professionals held in Madrid today, Michael Burke, Founder and Managing Director of Chanelle Pharma outlined the company's plans for future growth: "Since 2016 we have invested more than €55 million in our global headquarters in Ireland and in the next 5 years we will increase the pace of our investment programme, investing €86 million in our operations."
This will include investing €11 million in a dedicated manufacturing facility for liquid medicinal products for the US market. The facility will be designed and built to European and US FDA quality standards.
Burke said that the investment programme will also see more than €45 million invested in research and development in the next 5 years.
He continued: "R&D is critical to our success. We have doubled turnover in the last 5 years and expect to double turnover again within the next 5 years. This growth has been driven by our focus on R&D and I remain firmly focused on innovation. We develop 15 to 20 new products every year and currently have more than 96 products in our R&D pipeline, so we are well positioned to continue to expand into new markets."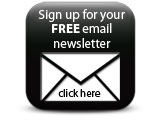 Chanelle manufactures its own developed products as well as undertaking contract manufacturing of solid dosage forms, liquids and powders, which are packaged, stored, batch released and distributed worldwide. It currently sells products in more than 96 countries worldwide, with key markets in the EU, Australia, New Zealand, Japan, South Africa and the Middle East.
Companies