Change of management at Romaco
German supplier of packaging machinery names Paulo Alexandre as chief executive officer
Paulo Alexandre took over on 1 April as chief executive of the Romaco Group, a supplier of processing and packaging equipment to the pharmaceutical, food, cosmetics and chemical industries headquartered in Karlsruhe, Germany.
Alexandre has a long history and extensive international management experience in the automotive and engineering industries.
Following a period with Kolbenschmidt Pierburg, he moved to Horváth & Partners as a management consultant. In 2005 he assumed responsibility for financial and controlling operations at Oystar Holding, before taking over as md of IWK Verpackungstechnik, an Oystar subsidiary, in 2007. Prior to joining Romaco he was chief financial officer of Centrotherm Thermal Solutions.
Romaco operates at four European locations with seven brands spanning multiple industries: the Noack, Siebler and Bosspak packaging product lines are located in Karlsruhe, while Macofar, Promatic and Unipac are manufactured in Bologna (Italy).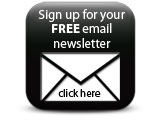 The processing sector, represented by FrymaKoruma, resides at two sites in Rheinfelden (Switzerland) and Neuenburg (Germany). The product range of this single-source supplier includes primary and secondary packaging, sterile liquid and powder filling, process technology and wet grinding.
Companies