Chemetall expansion to double lithium production capacity
Firm invests a total of US$215m in Chile and US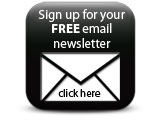 Chemetall Lithium Division, part of Rockwood Holdings, is investing US$140m in a new lithium carbonate production plant in Chile.

The new investment, along with the company's current $75m (€163m) expansion programme in the US, will increase total annual production capacity to 50,000 metric tons of lithium carbonate by the end of 2013.

The Frankfurt, Germany-based manufacturer of lithium specialities and lithium compounds plans to build a 20,000 metric ton lithium carbonate plant at LeNegra, near the port of Antofagasta in northern Chile.

Chemetall is currently completing the expansion of its brine pond system at Silver Peak, NV and the construction of a battery grade lithium hydroxide plant and a global technical centre at Kings Mountain, NC. These expanded sites in the US will be on stream this spring.

Steffen Haber, president of Rockwood's Lithium division said the investment will make it possible for Chemetall to develop and produce new grades of high purity lithium compounds that are required for applications such as batteries, pharmaceuticals and lithium alloy.


Companies