China launches medicine chemical export probe
Manufacturers must declare whether they hold EU GMP certificates
China's State Food and Drug Administration has launched an investigation into exports of active pharmaceutical ingredients sent abroad by Chinese chemical pharmaceutical manufacturers.
Amidst denials by China's foreign ministry that its pharma sector is involved in selling counterfeit medicines in Africa, the food and drug watchdog has ordered exporters to report the names, licence numbers and major export destinations of their active ingredient cargoes.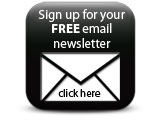 The administration is also requesting that manufacturers declare whether they hold European Union (EU) good manufacturing practice certificates. The move is a significant stepping up of controls – Chinese chemical companies can sell ingredients without approval from drug safety authorities.