Chiral Technologies introduces chiral stationary phase
Chiralpak ID is the fourth addition to the family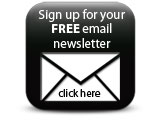 Chiral Technologies Worldwide, which serves the European market from Illkirch, France, is offering a new immobilised chiral stationary phase (CSP), called Chiralpak ID.

This is the fourth addition to Chiral Technologies' family of immobilised CSPs. It provides a novel enantiorecognition mechanism and complements Chiralpak IA, IB and IC.

The company says the addition of this immobilised CSP signals an even greater success rate in addressing very challenging enantiomer separations. Chiralpak ID, as all polysaccharide-based Daicel phases, can be used in both high-performance liquid chromatography and supercritical fluid chromatography modes.

The use of the current set of immobilised CSPs will afford exceptionally high success rates in identifying the best method for separating chiral compounds, while screening with fewer columns and mobile phase combinations, says the company.


Companies