Chiral Technologies introduces technology for separating free amino acids
Chiralpak Zwix (+) and Chiralpak Zwix (-) exhibit stereoselectivity for zwitterionic molecules
Chiral Technologies has introduced two immobilised zwitterionic chiral stationary phases for use in high-performance liquid chromatography.
Chiralpak Zwix (+) and Chiralpak Zwix (-) have been developed to exhibit stereoselectivity for zwitterionic molecules, notably for separations of underivatised amino acids and peptides.
The firm, based in Illkirch in France, says methods can be developed on these high-resolution 3µm supports for analytical and MS-compatible enantiomer separations. The zwitterionic supports are not restricted by the position of the amino and acidic groups in the analyte, and accordingly can be used for the effective separation of alpha, beta and gamma amino acids. In addition, the Zwix phases can be used for the separation of any amphoteric compound.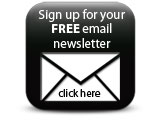 Professor Wolfgang Lindner at the University of Vienna has developed the zwitterionic ion exchangers, which complement the previously marketed Chiralpak QD-AX and QN-AX anion exchange columns. This technology is globally marketed exclusively by Chiral Technologies.
Companies