Clasado boosts product development with key appointment
Dr Lucien Harthoorn has taken the role of Research & Development Director to oversee developments at the prebiotic ingredients company
Dr Lucien Harthoorn
Clasado BioSciences has announced the appointment of Dr Lucien Harthoorn as its new Research & Development Director. Harthoorn will oversee the scientific research that drives Clasado and its daily fibre supplement brand Bimuno forward.
Bimuno is a unique daily fibre supplement containing Galactooligosaccharide (GOS), which feeds and stimulates the growth of good bacteria in the gut. Clasado claims it can increase levels of good bacteria, Bifidobacteria within just seven days.
In addition to Research and Development, Dr Harthoorn will be responsible for overseeing regulatory affairs, ensuring that the products developed by the business adhere to existing quality system processes and are ahead of global regulations and standards.
Dr Harthoorn joins Clasado at an exciting time for the company. The company has reported Bimuno is experiencing significant growth, finding new applications and formats, expanding into multiple therapeutic areas and advancing towards clinical use.
Commenting on his appointment, Dr Harthoorn said: "I'm hoping to make my mark and design a robust development programme that will determine where the products can go next and to capitalise on market trends and needs. Alongside driving the overall product development strategy with the CEO, I am keen to build on the company's great relationships with its third-party vendors and key experts to provide robust product support.
Long-term strategy
Dr Harthoorn will work with the senior leadership team to develop the long-term strategy of the business, translating scientific outcomes from the company's comprehensive clinical testing into commercial opportunities.
In addition, Dr Harthoorn will deliver technical information, progress and results from the research, ensuring key stakeholders including shareholders, partners and employees are kept up to date with the latest developments.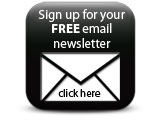 "We're delighted to welcome Dr Harthoorn to the position and the business," said Per Rehné, Clasado's CEO. "His proven track record in biomedical sciences and nutraceutical technology, as well as research excellence, makes him a great addition to the team. His enviable experience in delivering comprehensive research and development programmes will prove invaluable as he designs and oversees pre-clinical and clinical studies to further boost the impressive credentials of Bimuno," he concluded.