Clean move to Malaysia biopharma plant for Chemineer's new clamp-on impellers
Chemineer is to supply specially designed impellers for a major fermentation plant in Asia for the production of insulin
The impeller can be moved up and down the shaft without the need for a keyway that could compromise hygiene
Mixing solutions specialist Chemineer has commenced manufacture of specially designed impellers for a major new fermentation plant in Malaysia. The plant is expected to become the largest integrated insulins production plant in Asia.
The new biopharmaceutical facility is working with the company to provide high sanitary ASME/BPE clamp-on impellers as an integral part of the manufacturing process.
Chemineer's bespoke clamp-on design allows the impeller to be moved up and down the shaft without the need for a keyway that could compromise hygiene. The BT6 and MP4 impellers, part of a comprehensive range at the mixing specialist, are proven in clean in place (CIP) biotech applications.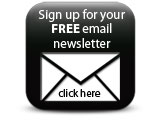 In addition to impellers, Chemineer is supplying lab-scale agitators for optimisation work.