Clearbridge BioMedics joins CANCER-ID consortium
Clearbridge BioMedics has joined CANCER-ID, a public-private international consortium, which aims to establish standard protocols for and clinical validation of blood-based biomarkers
Founded in 2015 and backed by the Innovative Medicines Initiative (IMI), CANCER-ID currently has 38 partners from 14 countries, including Clearbridge Biomedics.
The company is the consortium's first partner headquartered in Asia.
The CANCER-ID consortium brings together experts from academic medical centres and industry engaged in oncology research and patient care, who are working to advance cancer treatment and therapy monitoring by using circulating tumour cells (CTCs) and tumour-related DNA (ctDNA) found in the blood.
CANCER-ID supports a number of innovative research projects, which aim to develop clinical utility in cancer treatment and monitoring through the identification of biomarkers in blood, specifically for lung and breast cancer.
Clearbridge BioMedics has developed the proprietary ClearCell FX System, which is a label-free, enrichment and isolation platform that retrieves intact, viable CTCs from a patient's blood sample.
The technology enables seamless processing of both CTCs and ctDNA from the same patient blood sample for subsequent analysis. It is currently being used in cancer research and clinical trials to better understand the underlying biology of cancer, to gain new insights into the disease and improve patient management.
The ClearCell FX System is also being used at several academic consortium partners and hospitals for research projects under CANCER-ID.
Dr Michael Paumen, CEO of Clearbridge BioMedics, said: "We believe that the use of liquid biopsy will play a critical role in advancing cancer diagnostics and personalised medicine. By participating in the CANCER-ID consortium, we aim to accelerate the adoption of CTC-based diagnostics in the clinic. This will ultimately lead to better patient management and improved outcomes for cancer patients.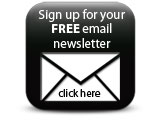 "The innovative label-free ClearCell FX microfluidic technology is an important addition to the CANCER-ID repertoire of EpCam independent CTC capture assays, which enables the detection and characterisation of subsets of tumour cells that undergo an epithelial mesenchymal transition," said Professor Klaus Pantel, Scientific Coordinator of CANCER-ID and Chairman of the Department of Tumour Biology at the University Medical Centre Hamburg-Eppendorf.
Companies