Cliantha Research acquires Karmic Lifesciences
Finance | Equipment | Research | Regulatory
Global life sciences company buys contract research organisation in Mumbai, India
Cliantha Research, an Ahmedabad, Gujarat, India-headquartered global life sciences company has acquired Karmic Lifesciences,a contract research organisation headquartered in Mumbai.
No financial details have been revealed.
Karmic Lifesciences was founded in 2005 by entrepreneur Nidhi Saxena and has executed more than 150 clinical trials and 75 clinical data management and Bio-Statistics Projects (Phase I to IV) in various therapeutic areas including oncology, cardiovascular, diabetes, neurology, auto-immune diseases, ophthalmology, and medical devices.
'Karmic gives us an opportunity to expand in the clinical data management, pharmaceutical analytics and medical marketing business,' said Vijay Patel, Executive Director of Cliantha Research. 'Nidhi Saxena and her team have developed a robust clinical data management eSuite.'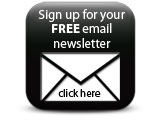 Saxena said Cliantha brings in strong clinical, bio-analytical and diagnostics capabilities that 'lend huge synergy to our existing clinical business apart from the strategic flexibility and financial stability of a well established partner'.
Companies