ClinTec expands into China, Singapore and Thailand
Increases presence in emerging markets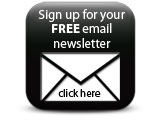 ClinTec International, a UK-based clinical research organisation (CRO), has opened offices in China, Singapore and Thailand, consolidating its presence in the Asia Pacific region.

Over the next three months, the firm says it will also make strategic moves into South Korea, Taiwan, Malaysia and Indonesia.

The international expansion has been strengthened by the recent appointment of several regional CRAs, plus Mary Pan, director Asia Pacific, who has more than 12 years' international experience in clinical research.

Dr Rabinder Buttar, ClinTec's chief executive, president and founder, said: 'Since ClinTec was established in 1997, entering into the emerging markets has always proved to be a huge success for us and we expect the same from the Asia Pacific market.

'Several multinational companies in pharmaceutical and clinical nutrition product development are already working in partnership with ClinTec to undertake significant clinical research projects across the region.'

ClinTec has remained true to its strategy of organic growth and employs its own local staff in new markets, therefore guaranteeing the same ClinTec culture, values and international standards in the region from the start of its operations.

'Following a decade of building a strong regional hub in Bangalore, India, we are now tactically located in further Asian countries to meet big pharma's global need for core resources including talent, experience and a wealth of localised clinical research knowledge,' added Buttar.

In the past two years, ClinTec has entered 25 new countries worldwide.


Companies