CluePoints adds three people to its global team
To develop business on the East and West coasts of North America
John Colby
CluePoints, a provider of risk-based monitoring (RBM) solutions for clinical trials, has made three appointments at its global team.
John Colby and Elizabeth Polvent join the US business development team, fulfilling a key element in the Cambridge, MA, US-based company's growth strategy.
Jean Stephenne
The company has also welcomed Jean Stéphenne, President of the Board of Directors of GlaxoSmithKline Biologicals, as a member of its board.
Colby joins CluePoints as Senior Director of Business Development on the East Coast US, driving business growth in the region. Previously of Aptiv Solutions and PRA International, he has a strong track record of managing strategic relationships in the clinical trials industry.
Elizabeth Polvent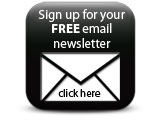 Polvent has been named as the company's Director of Business Development on the West Coast. Based in California, she has more than 10 years' clinical operations experience in the industry with her most recent roles serving as the key liaison on government-funded clinical trials, as well as overseeing early-phase clinical development programmes. She will establish long-term partnerships with key customers in the region.
Companies