Co-operative Bank funds MBO at Surepharm Services
Contract Manufacturing | Drug Delivery | Finance
Will enable Burton-on-Trent contract manufacturer to grow
Contract manufacturer Surepharm Services, based in Burton-on-Trent in Staffordshire, UK has completed a management buyout (MBO) with backing from The Co-operative Bank. No financial details have been revealed.
The Bank funded the majority of the deal alongside executive chairman, Ian Gardner, who will maintain a significant investment in the business and continue in his current role.
Surepharm Services' existing managing director Julian Richardson led the management team, joined by new finance director Julian America and directors Andrew Ingley and Andrew Corbett.
Surepharm is a licensed pharmaceutical contract manufacturer of tablets and powders, also offering services including formulation development and technical or regulatory support. It has grown steadily over the past 20 years employing 120 people and holding a Manufacturing and Assembly Licence issued by the UK's Medicines & Healthcare Products Regulatory Agency (MHRA), for its Bretby, Burton-on-Trent facility.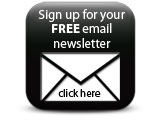 Richardson said: 'Surepharm has broad expertise in the pharmaceutical contract manufacturing sector covering everything from product development, through production and assembly to distribution. The management team we now have in place will provide the right blend of experience and skills to drive the business forward, in line with the strategy and opportunities for growth that we have identified.'
Companies