Coding is fundamental: The importance of global traceability and serialisation compliance for pharma
By Ondrej Kruk, Business Unit Manager LPA, Videojet Technologies
Industry analysts predict that the total global expenditure on medicine is likely to reach more than $1 trillion by 2017. The projected annual pharmaceutical market growth through 2017 in emerging markets has been estimated at 13% - significantly higher than the 2% projected for mature markets.1 However, while enjoying tremendous growth worldwide, the pharmaceutical industry is now facing a variety of challenges in supply chain security, including theft, shipping delays, product recalls, and counterfeiting. According to the World Health Organisation (WHO), 10% of the global medicine supply is counterfeit, with that statistic rising to 30% in emerging markets.2 In addition, Freight Watch International, a leader in logistics security, recently released a report detailing an increase in the number of full-truckload pharmaceutical cargo thefts in the US jumped by 50%, to 33 from 22, with the average loss up 14.15% to $261,819.3
Given the existing threats to consumer safety and brand integrity, supply chain security is of the utmost concern to pharmaceutical manufacturers and regulators. These challenges have resulted in the immediate need for effective global traceability and the implementation of secure track and trace protocols across various touch points.
Impending traceability regulations
To ensure supply chain security, many countries have begun implementing strict legal and regulatory framework to establish traceability protocols. Globally, pharmaceutical codes are applied on different levels of packaging; some manufacturers apply codes to primary packaging such as blisters and bottles, whereas others print on outer casing such as cartons and tertiary packaging for example pallets. As such, regulations vary to ensure full traceability to ultimately protect the consumer against substandard products. According to the Food and Drug Administration (FDA), 40% of finished dosage drugs available in the US are manufactured outside its borders.4 Within the US, Congress passed the Drug Quality and Security Act – H.R. 3204 to strengthen pharmaceutical supply chain security within its borders. The Act features a 2017 deadline for drug manufacturers to upgrade their production lines to enable them to print unique serial numbers on their product packaging, and 2023 to introduce electronic coding capable of tracking medicines from the factory to the pharmacy shelf. Across the globe, governments are working to mandate the use of unique code markings and high resolution printed barcodes to effectively track and trace products throughout the supply chain.
In Europe, the EU introduced the Falsified Medicine Directive July 2011 – with complete implementation required by early 2018 – stating that each individual carton pack should have safety features that allow for the verification of authenticity and provide evidence of tampering. The authenticity verification consists of a 2D barcode containing unique serial number, manufacturer and product code, as well as lot number and expiry date. The same information needs to be human readable marked as well.
Doing their part to address pharmaceutical supply chain issues, emerging markets have also taken steps to standardise serialisation efforts. For example, Argentina adopted standards developed by GS1, an international non-profit dedicated to supply chain security. At a minimum, GS1 standards require barcodes printed on the smallest saleable individual pack unit containing unique serial numbers and a Global Trade Identification Number (GTIN), allowing for effective tracking through the supply chain. In Brazil, pharmaceutical drugs tracking system resolution RDC 54/2013 established rules for traceability of medicines, from manufacturing to marketing. All manufacturers must provide serialisation and tracking data for three batches of products by December 10, 2015, with all pharmaceuticals serialised and tracked by December 10, 2016. This is combined with clearly readable text that includes a unique product identifier, as well as Brazil's National Health Surveillance Agency (ANVISA) registration, expiry date, and batch number.
Regardless of the specific product or country requirements, regulatory compliance and global traceability ultimately hinge on effective and reliable variable data coding, marking and printing technology. Pharmaceutical companies and original equipment manufacturers (OEMs) must partner with suppliers that can provide the innovative technology necessary to meet the evolving regulatory needs of a growing pharmaceutical industry, while increasing production efficiency and maximising uptime.
Coding is Fundamental
With serialisation requirements fast becoming the new standard for pharmaceutical products across the globe, reliable and effective coding is more important than ever. Coding assurance is fundamental. Without precision coding and marking technology, serialisation efforts will be ineffective and in some cases, mislabelling can lead to costly product recalls and hefty fines.
Pharmaceutical companies are making significant investments in serialisation technologies that will allow them to more easily comply with impending traceability regulations. According to an annual survey of healthcare companies conducted by UPS, "2013 Pain in the (Supply) Chain Survey", 84% of respondents found that investment in new supply chain technologies is a strategy for improving competitiveness and efficiency, with more than 49% specifically identifying E-pedigree and serialisation technologies.5
However, to make the best use of valuable resources, it is important to partner with knowledgeable providers or OEMs that can deliver customised solutions to meet the unique serialisation challenges of a particular product or market.
Innovative Traceability Technology
Conventional print and apply labelling (LPA) technology has remained largely unchanged for nearly 20 years – until now. With a high level of technical expertise, Videojet, a global leader in coding, marking and printing solutions, has developed innovative equipment that can help pharmaceutical companies become "Code Perfect".
Equipment combining the latest in efficient design and automation technology has introduced a simpler, smarter and faster way to apply labels to trace pharmaceutical products throughout the supply chain. This means that pharmaceutical manufacturers can ensure reliable product traceability, while also increasing operational efficiency and minimising downtime.
State-of-the-art equipment, such as Videojet's 9550 LPA system with Intelligent Motion technology, offers the latest approach to print and apply labelling that places labels without requiring tamp or air blast application. By eliminating a process step, less time and resources are required to perform the job. The machine is automatically controlled for increased precision and designed with substantially fewer wear parts to minimise the need for repair and/or replacement. This increases throughput, saves downtime needed for servicing, and reduces overall maintenance and part costs.
In pharmaceutical manufacturing, printing variable information at high speed is crucial. A streamlined design allows for a maximum throughput of up to 150 packs per minute for typical 4" x 6" GS1 Barcode labels. An easy-to-use and intuitive touchscreen interface reduces coding errors and increases overall efficiency. In addition, the 9550 LPA integrates into automated pharmaceutical production lines, printing and applying case labels that contain aggregated product information on all the contents inside the package, this ensures full traceability throughout the supply chain.
According to industry analysts, the pharmaceutical market is poised for worldwide growth with companies looking to emerging markets for additional growth of estimated 30% of their total sales by 2016.6 While ultimately good for manufacturers, this unprecedented growth brings with it serious supply chain security issues including theft, recalls, delays and counterfeiting. These issues can have an extremely negative effect on consumers, as counterfeit drugs can be unsafe. In addition, these issues can also have an extremely negative effect on manufacturers in the form of recalled products, fines, lost profits and irreparably damaged reputations. Global traceability and serialisation are absolutely critical to prevent supply chain failures and comply with local regulations.
Evolving consumer demands, changes in demographics, and research and development are continuously influencing the pharmaceutical industry. As a result, pharmaceutical products and packaging are being developed to address market demands, all of which require unique identifying codes. Pharmaceutical companies need to partner with traceability technology providers who have the breadth of technical expertise, equipment and supplies to deliver customised solutions, tailored to meet their unique market needs.
Advances in labelling technology can allow pharmaceutical manufacturers to meet regulatory requirements and strengthen their supply chain throughout the world. This will enhance consumer safety and brand integrity – crucial areas of focus for any pharmaceutical manufacturer. These innovative solutions also allow manufacturers to cost effectively increase labelling speed and efficiency, a win across the board for manufacturers, regulators and consumers alike.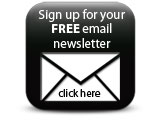 Ondrej Kruk is a Business Unit Manager at Videojet Technologies. His main responsibility at the company is the global commercial leadership of the Print and Apply Labelling (LPA), Large Character Marking (LCM), and software business units. Ondrej has ten years of business experience, four of them in the product identification and digital printing industry. In his previous role, as global manager of the Product Decoration Business at Videojet, Ondrej was able to turn a North American business unit into a global business by leveraging the capabilities of an industrial technology to revitalise a product category in the consumer goods market. Prior to Videojet, he was an Associate at A.T. Kearney, a global management consulting firm.
References
http://www.imshealth.com/portal/site/imshealth/menuitem.c76283e8bf81e98f53c753c71ad8c22a/?vgnextoid=96bdd595ae072410VgnVCM10000076192ca2RCRD&vgnextchannel=8c7de5fda6370410VgnVCM10000076192ca2RCRD&vgnextfmt=default
http://www.who.int/medicines/services/counterfeit/impact/ImpactF_S/en/
http://www.freightwatchintl.com/sites/default/files/attachments/FreightWatch%202013%20Global%20Cargo%20Theft%20Threat%20Assesment%20Full_0.pdf
http://www.fda.gov/NewsEvents/Testimony/ucm271073.htm
http://pressroom.ups.com/pressroom/staticfiles/pdf/fact_sheets/2013_UPS_Pain_in_the_Supply_Chain_Exec_Summary.pdf
http://www.strategyand.pwc.com/media/file/Strategyand_Pharma-Emerging-Markets-2.0.pdf
Companies