Cole-Parmer introduces Masterflex C-Flex ULTRA Tubing
Ideal for use in peristaltic pumps for pharmaceutical and bioprocess applications
C-Flex ULTRA Tubing offers cleaner delivery and longer life with better reproducibility
Cole-Parmer, the UK-based specialist supplier of laboratory and industrial fluid handling products, instrumentation, equipment, and supplies, has launched Masterflex C-Flex ULTRA Tubing. Designed especially for Masterflex pumps, this tubing offers cleaner delivery and longer life with better reproducibility.
Boasting an improved formulation, the new C-Flex ULTRA Tubing is ideal for use in peristaltic pumps for pharmaceutical and bioprocess applications.
The quality legacy of the C-Flex brand carries through in the new formulation, which offers longer life, improved pressure performance, and cleaner operation with minimal residue. C-Flex ULTRA Tubing is heat-sealable and weldable for sterile process applications, and complies with USP Class VI, FDA, and USDA standards.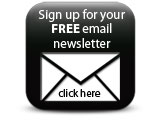 Cole Parmer's fluid handling applications specialists offer free advice and help you choose the right product for your applications.
Companies