Collaboration aims to commercialise regenerative medicine technology
Hitachi Chemical Advanced Therapeutics Solutions and Ori Biotech have agreed to work together to progress Ori's technology much faster than it could on its own
Hitachi Chemical Advanced Therapeutics Solutions (HCATS), a US subsidiary of Hitachi Chemical that engages in contract manufacturing and manufacturing development of cell therapy products, has partnered with Ori Biotech, an innovator in cell and gene therapy (CGT) manufacturing, to develop and commercialise technology solutions specific to the CGT industry.
Combining HCATS' decades of experience in manufacturing and development with Ori Biotech's proprietary technology platform and innovative approach allows both parties to better address the increasingly critical manufacturing needs of CGT developers.
"Our partnership with HCATS provides us an exciting opportunity to further develop and tailor our innovative CGT manufacturing platform technology for use in the real world," said Jason Foster, CEO of Ori Biotech.
Foster explained that leveraging HCATS longstanding experience in cell and gene therapy manufacturing would helps progress Ori's technology much faster than it could on its own.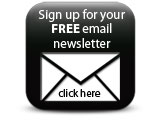 "Partnering with such a renowned and experienced contract manufacturer will help demonstrate the potential of our platform to address the significant challenges in large-scale production of these life-saving therapies," Foster added.
Companies